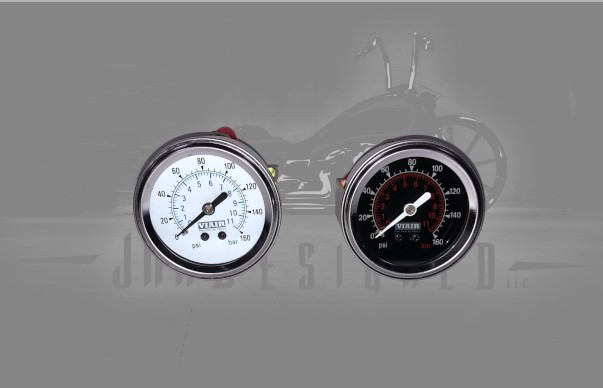 PART DETAILS
Air Pressure Gauge Kit
This kit comes with a 2″ backlit gauge, fittings, and 6ft of airline. When adding on to an existing kit specify your air line size, if adding on while ordering a JNR Desinged kit select "JNR default". Comes in your choice of either black or white.
Don't want to take your eyes off the road to look at air pressure? Don't want to have to remember different air pressures for different weights on your bike?
Try the JNR Designed Ride Height Repeater. Designed to take the place of the air gauge, Set your ride height once and forget about what air pressure you need to be at.
FITMENT
Commonly mounted in the batwing fairings in place of the OEM air temp gauge.