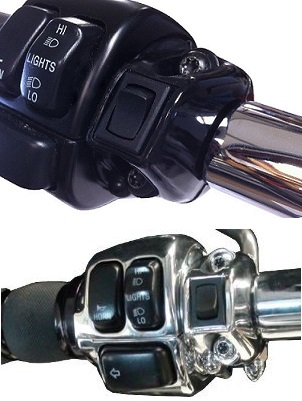 PART DETAILS
Handlebar Switch
Operates your air ride up and down from the convenience of the handle bar controls.
ATTENTION: Failure to follow the included instructions could result in voiding the warranty. Pinched wires and exceeding the amp rating of the switches are not covered under warranty
The load on the switch can not exceed a maximum of 1 amp, any load higher then 1 amp requires a relay to bear the load. All JNR air ride kits include a relay for loads over 1 amp, so there is nothing additional to purchase.
FITMENT
Fits 1996 and later Harley Touring hand controls, replaces either the clutch lever clamp or the brake lever clamp
***Will not fit 2015 and later Road Glides***