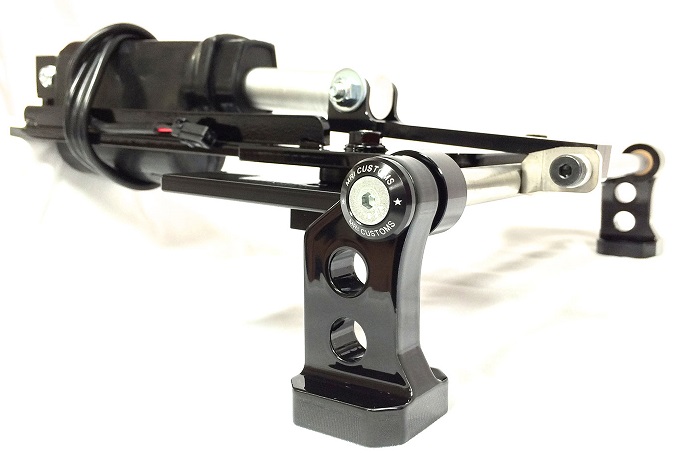 MRI Electric Center Stands
PART DETAILS
ELECTRIC CENTER STAND
MRI Electric Center Stands
Fit Harley Davidson® Touring Bikes from 1990 to present. These stands bolt on in minutes and use a linear actuator to raise and lower the legs electronically. An air ride system must be used to lower the bike/stand to the ground. The two legs provide a very sturdy base, allowing the bike to sit upright while parked. The stands come powder coated black.  All MRI Electric Center Stands have been redesigned to make fitment for all customers a breeze. No more measuring is needed!
***Any time a center stand is used we highly recommend that a center stand safety kit be used also.  If a valve should leak air into your shocks or forks while sitting on the center stand your bike will lift up and fall over, with our safety kit in use the leak would simply evacuate into the atmosphere***
Center stands ship UPS and when purchased with an air ride kit they will be shipped separately.
FITMENT
NOTE: Does NOT work with cross under exhaust.
Drag Specialties offers header kits that will convert an 09L OEM Cross Under Exhaust to work with our electric center stand. Part #1802-0132 (99-13 FLT/FLHT/FLHR/FLTR/FLHX models). This exhaust header does not work with extended side covers.